Entertainment
BUJU ON HOW THE SUPPORT OF FANS STOPPED HIM QUITTING MUSIC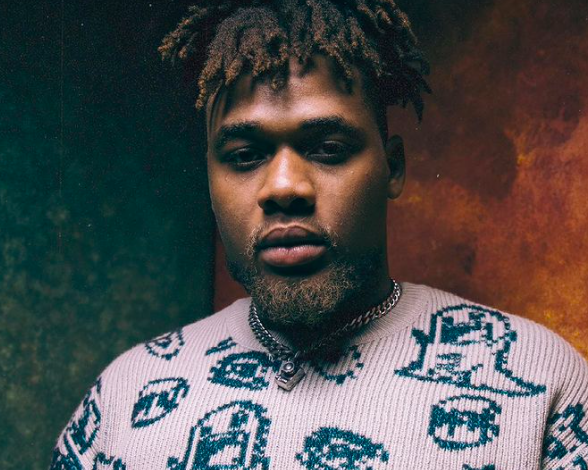 I wanted to just let go of music because it was just feeling like there was a whole lot happening – comparisons, this one and this one, people saying, "Why are you not dropping music, other people have dropped." It was a whole lot of takes, but if anything stopped me it was the fact that the fans and the people that really believe in my music were still very patient and supportive. I didn't feel like I was losing anything – the numbers were still going up. They just knew that there was more to come than this, you feel me? The first stuff I put out this year was a feature with Blaqbonez and it was amazing because for that song to go number one in Nigeria, it was a clear chance that "Oh sh*t, you could actually do this again," like "Oh, we're back in."
BUJU ON RECORD LABEL EXPERIENCE AND PREFERRING TO BE AN INDEPENDENT ARTIST

Being signed to a record label changed my whole perspective of how everything works because I wasn't able to express myself the way I wanted to, like musically. For a lot of young Nigerian artists, that's the ticket to greatness. It's like, "Ah, if I sign to a record label by I'm going to pop," but I've had the best moments of my life being independent right now. The music is great, the creativity is amazing. I'm not listening to anybody telling me "Oh, this is not good enough" or "Make music like this," none of that. It's all me now. It's a whole different thing entirely. BUJU
ON GIVING FANS SOMETHING DIFFERENT FOR HIS 'SORRY I'M LATE' EP
This project, it's sort of a little different from what I usually put out. I like to put out stuff that's more groovy, not too personal, but on this one I'm talking about me. I'm talking about what exactly it is that I've been through, my personality, and what people don't get to see or understand about me. And then at the same time, I still throw in a little bit of groovy here and there and vibration.
 
But the main essence and the main point is Wetin who this guy is and he's coming from a whole lot of troubles in the journey. At the same time, he has managed to overcome. He has put out amazing works over the year and this time he wants you to just listen and vibe to the music, like on the level about you understand, okay, who is this person?
BUJU REVEALS MORE NEW MUSIC AND COLLABORATIONS ON THE WAY
I have a lot of work with a lot of people. I've worked with Yaw Tog, I've worked with Blaq Diamond, the crew from SA. There's a lot of songs in the vault, but this EP was more or less like, "You've had an amazing year, so you know what, just give them an EP they're not really expecting enough, but that's going to single you out as one of the best writers out there." So yeah, that's why I just put out 'Sorry I'm Late.' I don't intend to keep my fans a lot, like waiting for too long, but yeah, I could guarantee music is coming as early as December or January.