Entertainment
LADIPOE ON ACCEPTING HIS PATH AS AN ARTIST AND WHY HE WAS RESISTANT TO INVEST HIMSELF FULLY INTO MAKING MUSIC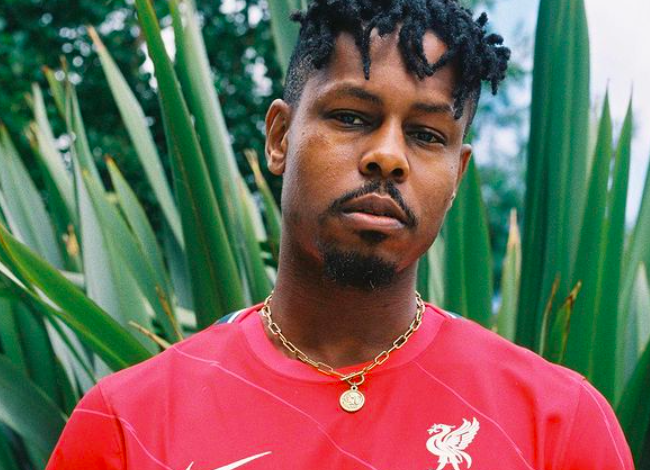 LADIPOE ON HOW HE'S FEELING IN THE BUILD-UP TO HIS EP RELEASE
 
"Feeling" genuinely describes how I feel. It's two things. It's humbling, but it's very, very motivating because I can taste it now and once I can taste it, I can't let go. So yeah, it was a good year and we can make it better.
 
LADIPOE ON "PROVIDENCE"
 
One of the most important things to me about the project is the definition of the word "providence." It means timely preparation for future eventualities. And it also means the protection and the guidance of God. So really that's how I feel like my career has been. It's been one where once I accepted this is what I wanted to do. I feel like all the things that have happened are preparing me for moments such as this and the ones that are to come. 
While I can say I feel humbled and motivated, I don't feel like I don't belong. I feel like I'm right where I need to be, so that's the energy and the attitude behind the project. I started it in 2019. The idea of releasing it came when I put out a song, I did this thing called 'Revival Sunday,' releasing a song every Sunday for the fans.
And there was a particular track I had called "Providence." And that track, it meant a lot to me. And it just birthed the idea that it's time for another body of work, but the pandemic hit, which was good and bad for a lot of reasons.
 
LADIPOE ON ACCEPTING HIS PATH AS AN ARTIST AND WHY HE WAS RESISTANT TO INVEST HIMSELF FULLY INTO MAKING MUSIC
 
First of all, I'm Nigerian, so being Nigerian and the kind of parents I had and the kind of upbringing… this was not what I was expected to do. I am definitely going against the things that I was shown and the examples I was given. I feel like that was the major resistance. There was also resistance within myself. Was I meant to be doing this kind of thing? Am I good enough to be at the level I would like to go? I call it the identity crisis. Once I got through that, that's what started this path. And that's why I feel like this Providence project is important. We came through fire for this. We lost a lot in 2020. 2021 is the year to take it back.
 
LADIPOE ON WHAT HE THINKS WILL SURPRISE FANS THE MOST ABOUT THE PROJECT
 
I feel like some of the features they might not see coming. And then also this won't be surprise, but there's growth and do you know what I really think will surprise them the most?
I think what will surprise them the most is the fact that I'm dropping a body of work because I take so long. I take a long time to drop music. The last one I dropped was 2018, so I think that's the biggest surprise. Everything's really coming out.
 
LADIPOE ON KEEPING HIS FANS WAITING FOR MUSIC
 
This is the last time. Dinner will be served promptly from now on.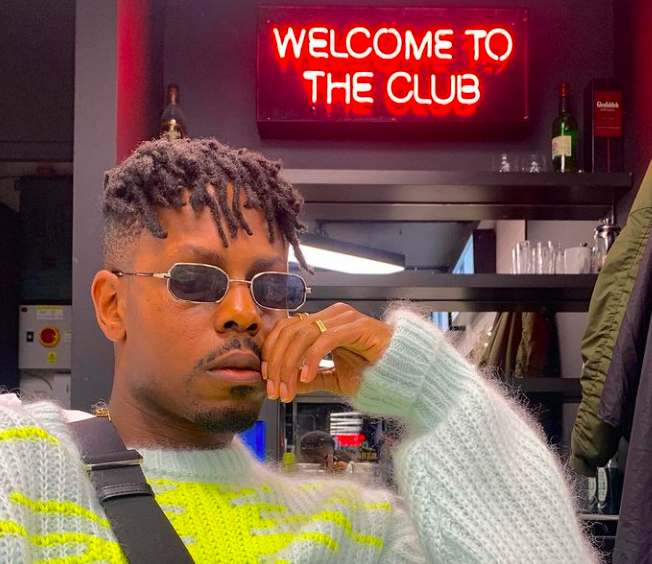 LADIPOE ON HIS NERVES BEFORE RELEASING "FEELING"
 
The anxiety and the nervousness and the uncertainty was, I would say about five seconds.
It was like, "Wow, man, I've been sure about this. I'm very sure about this, but what happens if they don't like it? So what's the next move?" But those thoughts, you swallow them or you spit them out. This is the only time you're allowed to spit in public, when you are spitting out these bad vibes. So it had to go. It had to go and "Feeling" has become what it was but I feel like I'm ready for another song. And "Running" to me is the continuation of that story we started in "Feeling," people understand when they hear it.
 
LADIPOE ON CONNECTING WITH FIREBOY DML AND RECORDING "FEELING"
 
It started in 2020. I was in a conversation with Fireboy on Twitter. I really liked his music since before. Even how he presents himself, I felt compelled to reach out to tell him like, "Bro, look, man, I think that you're doing this and I think it's really dope. Just for you to know". And he responded back in kind and there was this mutual respect. And from there, I wouldn't say we kept in touch, but every once in a while there was a chance to speak where I would say something, he'll say something back.
And it turned into "Let's work, let's work." I like Fire's energy. We came to the studio, we recorded the first song and I was like, "Okay, we're at a good place, let's keep going." Recorded another song. And I said, "Okay, this is nice. I like how this is sounding." Recorded a third one, the third one was "Running."
He's not joking when he was singing "sweet white wine" in the song, that's all that was in the studio at the time. So it was a collaboration born out of mutual respect. That's how you make timeless music. It's good timing.
 
LADIPOE ON BECOMING A PARENT
 
It reveals another side to you that you didn't really know existed. As soon as it happened, I knew that, "Okay the rest of my life is dedicated to protecting this person." So that's just it. There was no big moment that happened in my mind. It's a flip of a switch, but really at the end of the day, I'm proud. My private life is like what I used to feel my public life was. So I really limit, except for this moment, the amount of it that I share.
 
LADIPOE ON HIS PLANS FOR THE REST OF THE YEAR AND WORKING ON THE ALBUM
 
For me it's a struggle to think about that because I'm so used to trying to bring this project out for people to hear that I don't know what I'm going to do with myself when it's out. But all I will say is that album mode sounds like the best thing to put myself back in since I have all of this energy. So to start creating for the album, no time to waste.