Education
The health effects of gambling addiction on Nigerian youths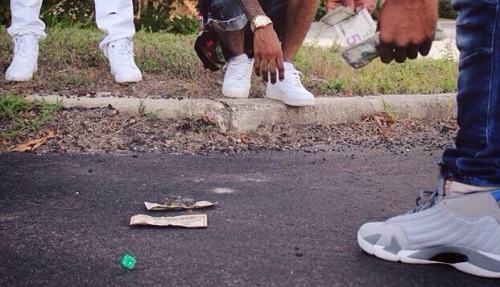 Gambling has become a major part of our everyday life in Nigeria, and the younger generation is right at the centre of it.
As far back as 2014, the News Agency of Nigeria (NAN) reported that up to 60 million Nigerians between the ages of 18 and 40 spend about N1.8 billion on sports betting per day. The average daily expenditure was N3000.
The sports betting industry in Nigeria has witnessed an astronomical expansion since then, leading to more staggering numbers.
It is easy to see why sports betting would appeal to young Nigerians.
In a country where the economy is poor and unemployment rate is high, sports betting presents a seemingly easy route to prosperity. The average Nigerian youth is passionate and knowledgeable about football, and the temptation to convert this knowledge into financial reward is too strong to resist.
Sports betting has a lot of good sides. The ever-expanding industry has boosted the Nigerian economy by creating job opportunities, while it has also helped tackle insecurity by keeping young people engaged.
Instead of lining the streets of Lagos on a Saturday afternoon, Nigeria youths are often in gaming houses or betting on their mobile devices.
Sports betting is exciting and potentially profitable when done in the right way, but a lot of young Nigerians have unfortunately abused the adventure.
Many youths now suffer from gambling addiction and its associated downsides. Not only does gambling addiction lead to financial problems, it also has health consequences.
Gambling addicts often have emotional and mental health issues. They tend to be short-tempered and easily stressed. They suffer a wide range of negative emotions, including guilt, anxiety, restlessness and depression.
Compulsive gamblers spend so much time thinking about gambling at the expense of other aspects of their lives. They are unable to control themselves and risk more money in the hope of recovering funds that may have been lost. Unfortunately, gambling does not exactly work in that way.
One of the golden rules of sports betting is "Do not chase after your losses".
As a result, their relationships suffer, work performance drops and social life may be generally hampered.
Addicts need all the help they can get in order to snap out of this problem. Regulatory authorities need to be more thorough with their policies, while betting sites must also be more responsible and accountable.
All bookmakers must be mandated to have responsible gambling sections to help users control their betting activities.
This is already present in top betting sites like betway.
Bettors also need to have the right education and orientation on sports betting. They need to understand that making money from sports betting is more dependent on luck rather than skill.
As much as you think you understand football or any other sport, you have zero control over the outcomes of sporting events. All you can do is make calculated predictions and hope for the best.
There is so much fun and excitement in sports betting, but players must guard against addiction and the unhealthy desperation to become rich at all cost.