Travel
Vital Things To Know About The FMCSA Biennial Update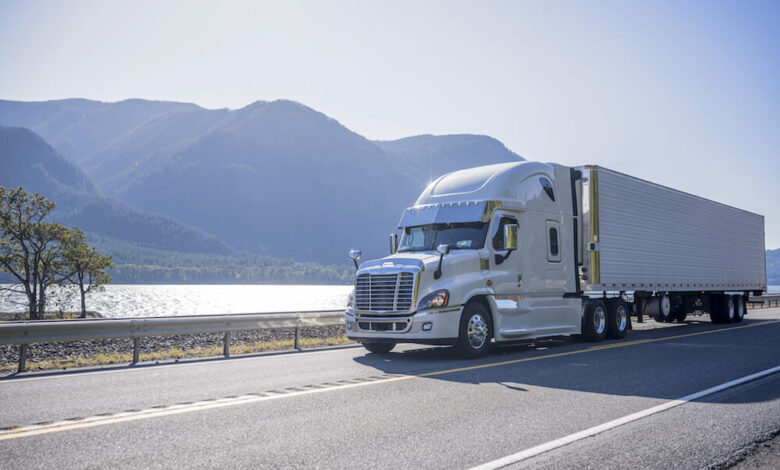 Federal Motor Carrier Safety Administration (FMCSA) is a representative of the U.S. federal government's Department of Transportation (USDOT). Goods moving companies have to update their data after every twenty-four months.
The FMCSA biennial update is applicable even if your firm does not change any information about their company. These updates are the requirement of law. In case of failure in getting the biennial updates, cargo-hauling companies can be fined or lose their operation authority.
What is an FMCSA Biennial Update?
The FMCSA has a requirement set for the biennial update. They require that your MCS-150 form, a road vehicle identification report, be made up to date every 24 months. You have to update this (MCS-150) form even if the moving firm's information is not modified.
Here is the main information of registration that appears on the MCS 150 form:
Company's name
Company's locations of registration.
Operating procedures information of the company.
The total number of commercial motor vehicles in the fleet.
The total number of drivers in the fleet.
Other FMCSA biennial update information.
Avoid USDOT Biennial Update Frauds
The U.S. Department of Transportation guides that websites and companies that demand payment from commercial motor drivers are scams. These fraudulent websites use social media to fool drivers. They also send emails containing warnings and threats of fines in case of non-payment.
Process of Filing an FMCSA Biennial Update
The online process of FMCSA biennial updates is very easy and quick. If you have a motor carrier business then you have to provide an EIN (employer identification) number or an SSN (social security number) FMCSA, USDOT number, mover firm's legit name, email address, and PIN number (personal identification number).
You can request a PIN number on FMCSA's website. Then you need to fill up a few forms which depend on your trucking business type and the type of goods you want to forward. These forms detail is here:
1. First Form – MSC-150:
MSC-150 form is the most vital form regarding the DOT number update. It is a road vehicle identification report.
2. Second Form: MSC-150B:
MSC-150B, which is two in one form, that is in fact identification plus hazardous material safety authorization application form.
After this process, you can get your FMCSA biennial update on time to carry on your trucking business legally with full independence and authority.
Update Information Accuracy Matters
In case, your FMCSA biennial update does not have accurate information then you may face potential business problems. Every mover and freight transferring services provider must provide FMCSA with correct update information regarding their business.
If your company information changes you have to update it on the spot. You have to submit another and latest MCS-150 form having this type of modified information on it:
Company name modifications
Addition of new truck to your carriers' list or fleet
Other vital information changes in your freight forwarding business.
Fines and Penalties for FMCSA Violation:
In case you fail to update your DOT number at a specific time, FMCSA can impose penalties on your business as well as suspend your motor carrier's authority. You may face a fine from 1,000 to 10,000 U.S. dollars per day. You have to be familiar with FMCSA rules and regulations about USDOT number renewal.
When You Should File The Updates?
The important question is when do you have to file the DOT number update by FMCSA? There are some vital points to take in mind:
The IEP needs to send the relevant form prior to taking action perfectly.
The FMCSA schedule is set by the previous USDOT number once every 2 years. It is determined by the last number of your USDOT number.
If your business information (your contact number, location address, powers sources contact number and mailing address, etc.) modifies.
Do You Need to File the Biennial Update in Case of No Information Changes?
This is a vital question and its answer is yes, You have to file a biennial update according to the set requirements of FMCSA even in case of no changes in your business information.
Any mover having the DOT number needs to file its biennial update according to the schedule set. Actually, you have an appointed month in which you've got to provide the biennial update, which is due by the last day of that month. You can file the update before the due date of the update easily.
Conclusion
If you do not comply with FMCSA rules and regulations regarding your tricking biennial update, then there are chances that you can face cancellation of your DOT number that can not only affect your business reputation but also your fiscal situation.
Additionally, in case that you have applied for an FMCSA biennial update, it is vital to check your firm's information change status on the FMCSA website without any delay on time. If your information is not changed you can contact them regarding this factor and ask them to consider your appeal.