Dating
Find love With New "Dating Magazine"!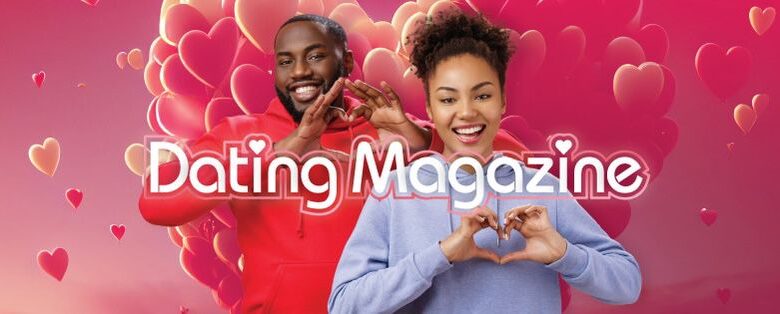 In a world where finding love and maintaining healthy relationships can sometimes feel like a daunting task, a new beacon of guidance has emerged. 'Dating Magazine,' a recently launched digital publication, is here to provide valuable insights and expert advice on all aspects of dating, romantic and life relationships, as well as mental and sexual health. With a target audience ranging from African youth to adults between 18 and 60, this platform aims to be a trusted resource accessible to all.
Accessible through its website, www.datingmag.co.za, and various social media platforms, 'Dating Magazine' strives to offer a comprehensive range of content to cater to the diverse needs and interests of its readers. This inclusive approach ensures that everyone, regardless of their background or relationship status, can find something valuable within its pages.
One of the primary focuses of 'Dating Magazine' is, of course, dating itself. With the advent of technology and the ever-evolving landscape of relationships, dating has taken on new forms and challenges. 'Dating Magazine' acknowledges these changes and aims to equip its readers with the necessary tools to navigate the modern dating scene successfully. From online dating tips and tricks to advice on meeting potential partners in person, the magazine offers practical insights to help individuals make meaningful connections.
Beyond dating, 'Dating Magazine' recognizes the importance of nurturing and maintaining healthy relationships. Whether you're in the early stages of a romance or have been with your partner for years, this publication has you covered. Articles on building trust, effective communication, and managing conflicts provide readers with valuable tools to strengthen their relationships. 'Dating Magazine' understands that relationships require ongoing effort and aims to be a source of inspiration and guidance throughout every stage.
Mental and sexual health are integral components of overall well-being, and 'Dating Magazine' addresses these topics with care and sensitivity. The magazine promotes open conversations surrounding mental health, aiming to reduce the stigma often associated with seeking help or discussing mental health issues. Additionally, it offers reliable and informative content on sexual health, ensuring that readers can make informed decisions and maintain a healthy attitude towards their own sexuality.
The digital accessibility of 'Dating Magazine' makes it convenient and easy for readers to engage with its content. Whether you're on the go or enjoying a cozy night in, the website and social media platforms provide a wealth of information at your fingertips. With a user-friendly interface and intuitive design, navigating the platform is a breeze, allowing readers to explore a plethora of articles, features, and interactive content whenever and wherever they choose.
In conclusion, 'Dating Magazine' is a much-needed resource for African youth and adults seeking guidance and inspiration in their love lives. With a comprehensive approach to dating, romantic relationships, mental health, and sexual well-being, the magazine aims to empower individuals to make informed decisions and cultivate fulfilling connections. Accessible digitally through www.datingmag.co.za and its social media platforms, 'Dating Magazine' is set to become a go-to destination for anyone on their journey to love and self-discovery.