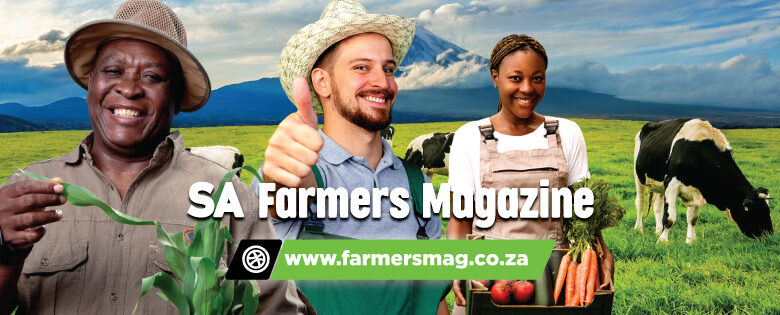 Nine80 Digital Media, a leading media company, has unveiled its latest venture, a digital farming magazine called "SA Farmers Magazine." Aimed at aspiring and small-scale African farmers, the publication provides a comprehensive resource for information on plant cultivation and animal husbandry. Accessible through the domain www.farmersmag.co.za, the magazine offers a wide range of content, including farming news, tips, advice, and valuable insights on infections, diseases, and more.
Bruce Dube, the Managing Director of Nine80 Digital, expressed his excitement about the launch of this groundbreaking publication. He emphasized the magazine's potential to add immense value to the journey of aspiring and small to medium-scale farmers, who play a crucial role in contributing to the continent's food security.
"SA Farmers Magazine" is designed to address the unique challenges faced by African farmers and equip them with the knowledge and tools necessary for success. By leveraging the power of digital media, the magazine ensures easy accessibility for farmers across the continent, allowing them to access valuable information at their convenience using their preferred digital devices.
The magazine covers a diverse range of topics relevant to African farmers, providing guidance on effective plant cultivation techniques and best practices for animal care. In addition, the publication offers up-to-date information on industry trends, as well as valuable insights into combating infections and diseases that commonly affect crops and livestock. This comprehensive coverage aims to empower farmers and enable them to enhance their farming practices while contributing to the continent's agricultural growth.
With the launch of "SA Farmers Magazine," Nine80 Digital Media showcases its commitment to supporting and promoting the African agricultural community. Leveraging their expertise in delivering high-quality content across various industries, Nine80 Digital Media seeks to empower African farmers by providing them with a reliable source of information and fostering knowledge-sharing within the farming community.
The timing of the magazine's launch is significant, as the continent faces numerous challenges in achieving food security and sustainable agriculture. By equipping farmers with the necessary knowledge and resources, "SA Farmers Magazine" is poised to play a pivotal role in driving the continent's agricultural development.
The digital format of the magazine offers several advantages. African farmers can access the publication anytime and anywhere, overcoming barriers such as distance and limited access to traditional print media. Moreover, the interactive nature of the digital platform facilitates engagement and encourages collaboration among farmers, leading to the exchange of ideas and innovative farming practices.
As the agricultural sector continues to be a vital component of the continent's economy, the launch of "SA Farmers Magazine" is a step forward in promoting its growth and development. By empowering African farmers with valuable information and insights, the magazine aims to contribute to increased productivity, sustainability, and economic prosperity within the agricultural sector.