Entertainment
Rema Pens Heartfelt Message to Fans "you've watched make mistakes & figure things out"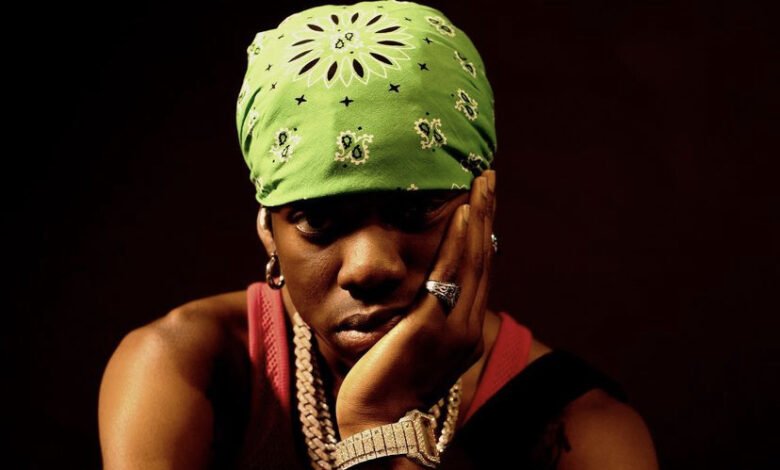 Nigerian musician Rema has been making waves in the music industry since he burst onto the scene in 2019. His unique sound and style have captured the attention of music lovers around the world, and he has quickly become one of the most sought-after artists on the African continent. In a recent tweet, Rema expressed his gratitude to his fans for their unwavering support and for watching him grow as an artist and a person.
The tweet, which read, "I like that you've watched me be happy, sad, insecure, hype, stressed out, make mistakes & figure things out. I like that you've been patient while watching me grow, I'm not perfect but I'm happy I've kept it real with y'all. Bless your hearts ❤️," highlights Rema's humility and authenticity, two qualities that have endeared him to his fans.
Rema's rise to fame has been nothing short of meteoric. He was discovered by Nigerian music executive D'Prince in 2018, and signed to Mavin Records shortly thereafter. His debut single "Iron Man" was an instant hit, and he quickly followed it up with a string of successful releases, including "Dumebi," "Lady," and "Ginger Me." His single Calm Down is currently one of the biggest songs globally.
Despite his success, Rema has remained grounded and focused on his craft. He has been open about his struggles with anxiety and insecurity, and has used his music as a platform to express his emotions and connect with his fans. In his tweet, Rema acknowledges that he is not perfect, but that he has always been honest with his fans about who he is and where he comes from.
Rema's success is a testament to the power of hard work, perseverance, and authenticity. He has worked tirelessly to hone his craft and build a loyal fan base, and his dedication has paid off in spades. His music is a reflection of his unique voice and perspective, and he has used it to inspire and uplift his fans around the world.
Overall, Rema's tweet is a reminder that success is not just about talent or luck, but about staying true to oneself and connecting with others on a deeper level. Rema's humility and gratitude towards his fans are a testament to his character and his commitment to making music that speaks to the heart and soul of his listeners.