Politics
Former President Goodluck Jonathan Argues With President Buhari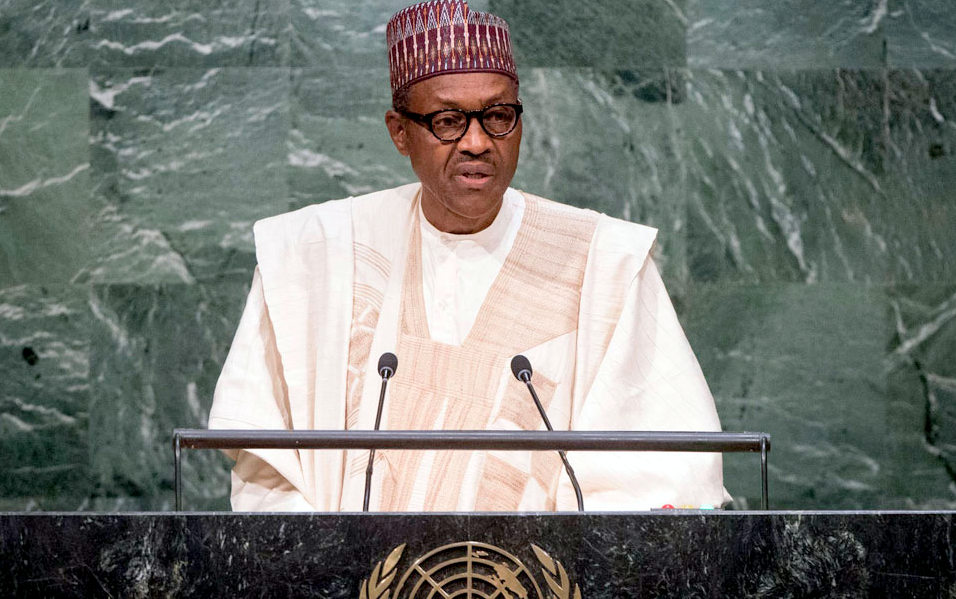 Former President Goodluck Jonathan today took to his Facebook page to reply President Buhari told a gathering of Nigerian Professionals while in the US last week that his government met no light, road and railway when his administration came into office last year.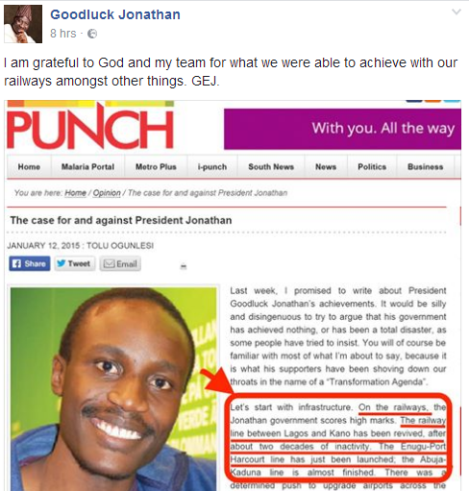 "When we came in 2015, oil prices fell to about 30 dollars per barrel. I asked; where are the savings? There were none. Where are the railways? The roads? Power? None. I further asked; what did we do with billions of dollars that we made over the years? They said we bought food. Food with billions of dollars? I did not believe, and still do not believe" he said.
Jonathan shared the screenshot above from an article written by Tolu Ogunlesi who is Special Assistant to President Buhari on Digital/New Media. In the article, Tolu praised the Goodluck Jonathan administration for providing good railway system.