P- square is a household name in Kenya, known by generation across the divide irrespective of their ages. What a pity! the mighty Northside Entertainment Band has fallen apart! the twins which were once identical from their time of birth to education to the music industry have now become 'non identical'.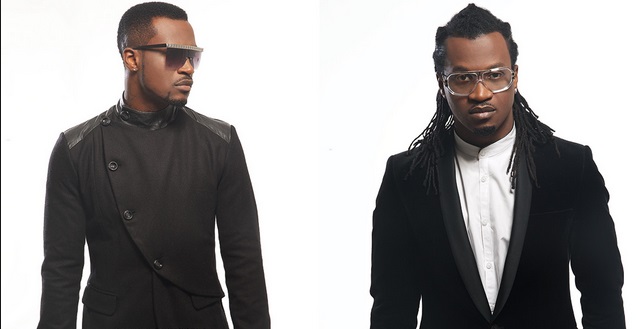 Paul and Peter are identical twins from Nigeria who have taken the the entertainment industry by storm in the recent years. Their discovery of talent in music started during their high school time in St Murumba Secondary School in Nigeria. they could entertain guests during functions in school and participate widely in music festivals. When Paul and Peter Okoye moved to University of Abuja to study Business Administration, they took their talent with them. at the university of Abuja they formed Double P band which later was known as P Square. They focused mainly on R&B music.
P Square has recorded numerous albums and hits since its creation, but the most common albums are the following: Last nite in 2003, Get square in 2005, Game over in 2007, Danger in 2009, Invasion in 2011, Double trouble in 2014.
Some of its quality hits that have moved kenyan fans include:
E no easy (2009 featuring J Martins)
Positif (2012 featuring Matt Haustine)
Chop my money (2012 featuring Akon and May D)
Beautiful Onyinye (featuring Rick Ross, 2013)
Personally (2013)
Ejeajo (featuring T.I 2013)
bring it on ( featuring Dave Scott 2015)
getting down (Makobe featuring P-Square)