Biz
Young Minds
30 Most Influential and Inspiring Nigerian Youths Under Age 30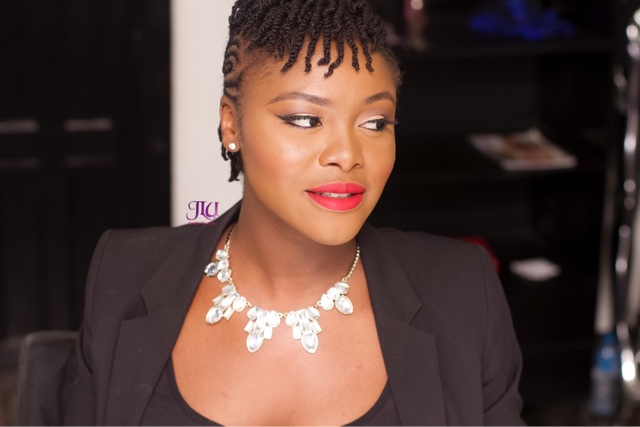 Nigeria as a developing country as a lot of opportunity in it that majority of the country population cant see, the see the problem not the opportunity. But there are some exceptional individual who decided not to ignore the problem and focus on the opportunity the country has to offer, and these guys have been really successful in all different kinds of industry, the music, engineering, business, sports and many more. They discovered their talents, gifts, and what they have passion for, and decided to convert what they love into business.
In no particular order, the following are young entrepreneurs who took the bull  by the horn and  have considerably made success in various spheres of life.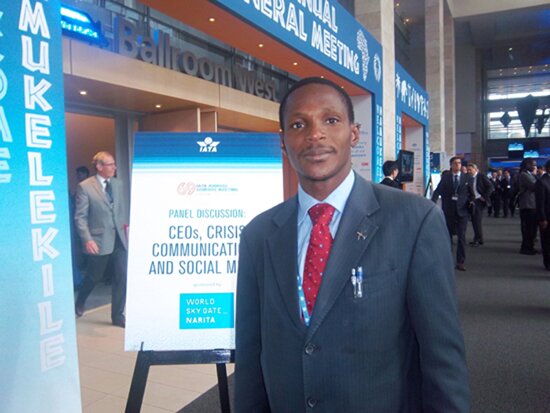 1. Segun Ijiwande.
Owner of ShegzyKool Aesthetic , a fashion designing outfit. Segun Ijiwande is 29 years old. His passion: 'I have been passionate about fashion designing right from my secondary school days. Back then, I used to watch my mum design outfits. She was a top designer then. So, I was able to learn a lot from her.'
2. Jennifer Uloko.
Jennifer Uloko, 24 is the Chief Executive Officer  of Yangabeauty.com,
a business that focuses on beauty products, makeup, makeup instruments, skin care products. Her passion: 'I have always had a flair for beauty products; everything from makeup to makeup instruments and skin care products. It has always been my passion.'
3. Joseph Ukpong.
Joseph Ukpong, 23 is the owner of Ceunitonc farms. Ceunotic is a poultry business which focuses on breeding chicks for egg and meat purposes. His passion: 'I got trained in the poultry business at a young age. While I was living with my uncle who was into poultry farming, I used to help him out with minor activities on his farm. Every day I would follow him to the farm; it was always fun time for me. I was quite observant; I used to monitor all the operations of his poultry farm. It was there I got my first-hand knowledge and experience and developed passion in poultry farming.
4. Anthonia Osho.
Anthonia Osho, 27, is the founder of Toniques, a clothing store. Her passion 'My parents are into business in their various professions, and as a child growing up, I was very eager to help out and run errands for them. This was where I got the exposure. I started going to Lagos Island to get supplies for my dad's company.'
5. Gbenga Dada.
Gbenga Dada, 24, an accessory designer and Philosophy graduate, is the Chief Executive Officer of Artsmith Collections. His passion: 'I've always been fascinated by beautiful, handmade creations; I would stare for long minutes at aesthetic statues, abstract paintings and fashion items in lifestyle magazines. Somewhere along the line, I took a step towards making my passion an enterprise by learning how to string beads from a kind church member who noticed my keen interest in fashion.'
6. Simon Ocheni.
Simon Ocheni, 26, is the Chief Executive Officer of Chenix Enterprises – a concept that the produce and package Ijebu garri with milk, sugar, groundnut, kuli-kuli and kilishi. His passion: 'This is an idea that I came up with so as not to be stranded after my National Youth Service. I never wanted to roam the streets with my curriculum vitae after my NYSC. That is what gave me the inspiration to go into this business.'
7. Mr. Adewale Adesina.
29-year-old Chief Executive Officer, Wades & Groovepark – fashion industry, Mr. Adewale Adesina. His passion: 'I used to have issues with the size of my clothes. Whenever I bought 14-and-a-half shirts, the sleeves were usually not long enough. So I thought it would be better to make my own clothes. When I got back to school, I came up with a logo that would become my fashion label. I just had it there – on standby.'
8. Mr. Ewos Iroro.
Mr. Ewos Iroro,29, is the Publisher, Travel & Business News. His passion: 'Long before I became an aviation reporter, I had always known I would be in business. I already had a registered business name well before I started working for my last employer. However, my experience as a reporter made me hungry for more and I decided I needed a new challenge.'
9. Ms Adeshola Komolafe.
Ms Adeshola Komolafe, 30, is the Founder and Chief Executive Officer, Media Insight – an integrated marketing communications company. Her passion: 'I have always had a passion to help people consistently meet their communication objectives; to help people create and sustain communication between their brands and their target institutional, and individuals communities.'
10. Adeola Adeuja.
Adeola Adeuja, 26, is the founder of Esther Mélange Clothing. Her passion: 'As I grew older, my love for fashion design superseded all others. I realised I like making people look good.'
11. Michael Adekanle
The founder (Entrepreneur) of AMA-Dove, an educational outfit, is Michael Adekanle, 29. His passion: 'I used to dream about my future, about how it would look like. When I started work a few years ago, I knew my salary wasn't going to take me far but would only give me a good start in life as a man. When things became unbearable with my little salary, I honuorably resigned from my employment so I could have enough time to invest in my business and make it grow.'
12. Sunday Ogbu
Sunday Ogbu, 30, is the Managing Director, Henry Blessing Global Ventures – a communications niche dealing with the repair of handsets, selling telephone accessories. His passion: 'I decided to run my own business because there are not enough jobs in Nigeria. I cannot depend on government to survive and I cannot be wasting my time and future searching for jobs that are not there. I told myself that I could create a job for myself.'
13. Jumoke Sawyer
Entrepreneur behind Purple Events is Jumoke Sawyer, 30. Her passion: 'I have always loved to come up with one new idea, product or the other. I greatly derive pleasure in being unique, breaking new grounds in business and being a pacesetter.'
14. Abiola Seton
Managing Director of Byolita Beauty Signature, Abiola Seton, 29. Her passion: 'I always liked makeup and after my national youth service, I moved from one job interview to another until someone suggested a Mary Kay business idea to me.'
15. Damilola Solesi
Damilola Solesi, a 25-year-old owner of SMIDS, an animation production company. Her passion: 'I have always loved cartoons; ever since my growing up days. I started out as a gamer from the age of seven and dreamt of being a game programmer until my SS2, when I saw the first Pixar Animations Studio movie, Toy Story. I just knew that was what I wanted to do for the rest of my life.'