Biz
30 Most Influential and Inspiring Nigerian Youths Under Age 30 Part 2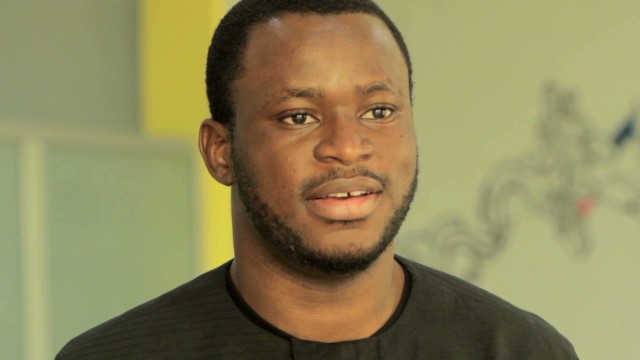 Nigeria as a developing country as a lot of opportunity in it that majority of the country population cant see, the see the problem not the opportunity. But there are some exceptional individual who decided not to ignore the problem and focus on the opportunity the country has to offer, and these guys have been really successful in all different kinds of industry, the music, engineering, business, sports and many more. They discovered their talents, gifts, and what they have passion for, and decided to convert what they love into business.
In no particular order, the following are young Nigerian entrepreneurs who took the bull  by the horn and  have considerably made success in various spheres of life.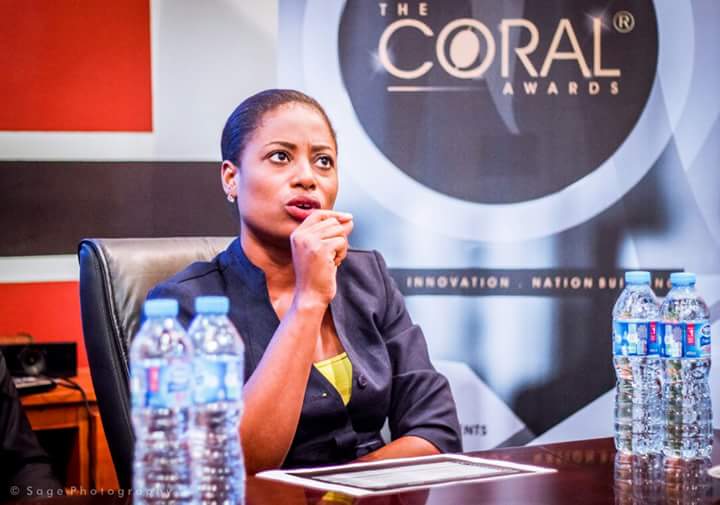 16. Temitope Oluwole
27 year-old Temitope Oluwole is the Managing Director of La Porsche Cakes, Confectionery and Catering. Her passion: 'I was looking for what I could do with my hands. I developed my passion for cake making before my national youth service year.'
17. Seun Friday.
Seun Friday Couture is owned by Seun Friday, a 26-year-old fashion designer. His passion: 'For me, fashion started from university days. I would combine clothes and get great comments from people. After my tertiary education, the passion I had for well-made clothes grew. I didn't just want to look good; I wanted to make other people look good too.'
18. Niyi Ologunleko
Mr. Niyi Ologunleko, 30, the Managing Director, Prosellers Nigeria Limted a business consulting company. His passion: 'We are concerned with helping businesses to gain sustainable competitive advantage by increasing their capability to consistently sell more. In other words, we are in the business of repairing other businesses, because any business that is not growing is definitely dysfunctional.'
19. Oluwatomilola Adenuga
The Chief Executive Officer, Tomi's Colour Pavilion and Beauty, is Mrs. Oluwatomilola Adenuga, 27, a makeup artist. Her passion: 'I have always loved beauty, fashion and everything that has to do with it. I used to sneak out to do my makeup even when I was in secondary school. And from my university days, nothing attracts me more than the art of beautification.'
20. Adeoye Adekunbi
Adeoye Adekunbi , 29, is the founder of SESEWA Support Services. Her passion: 'The first on the list was my desire to change the world, to impact lives and to leave a legacy. I was also inspired to venture into the business of internship because there are no internship business models in Nigeria.'
21. Olanike Babalola
Miss Olanike Babalola, 30, a professional beaded jewelry designer is the Creative Director, Distinct Look and Assistant Secretary, Beaded Jewelry Designer Association of Nigeria. Her passion: 'The inspiration came basically from unemployment, especially the age discrimination with regard to available jobs.'
22. Temitope Popoola
Miss Temitope Popoola, 24, is the Creative Director of Temiwrites a writing brand. Her passion: 'I picked up writing as a child. Although, I've always been a science student, reading books opened me up to other possibilities. When I started, I found out I could hide myself in it. It became a haven for me like an emotional cave and over the years, it simply got better while I got more immersed in it.'
23. Deji Ijaware
Dej Shoes Enterprises is owned by 28 year-old Deji Ijaware. His passion: 'I used to draw a lot when I was a little boy. I'd just see something and draw. I'd draw cars, cartoon characters, just anything that fascinated me, and I still do. But now, I draw shoes. I love to think about a design, scribble it on a piece of paper and bring it to life.'
24. Saidat Bello
Saidat Bello, 25, is the Chief Executive Officer of Sissie Natural. Her passion: 'I decided to study more about natural hair and skin care products and during this time; I discovered I did not only like what I was doing, I started having passion for it. And so I decided to turn it into a business.'
25. Taiwo Olushoga
The Creative Director of Teeshogs Clothier is Taiwo Olushoga, 25. Her passion: 'I'm a graduate of Sociology from University of Lagos, but my passion for fashion made me to resign from paid employment in an oil and gas recruiting firm to become a fashion entrepreneur.'
26. Gossy Ukanwoke
25-year-old Gossy Ukanwoke is the founder of an academic network, Students' Circle, and President of BAU Research and Development. His passion: 'I knew being self-employed was bound to happen but I didn't know it was going to happen this way. I knew I would get bored working for somebody else. I didn't necessarily know that this was what I would be doing at this point. It was just a case of things happening and all leading to a particular destination.'
27. Obafemi Olayinka
Mr. Obafemi Olayinka, 26, is the Managing Director of Bally Tylor, a fashion designing outfit. His passion: 'Passion for designing clothes keeps me going. Based on the experiences I had, I discovered that crisis has a way of bringing out the best in people. There is a quote which says "Every dream will be challenged." This quote and others have burned in me a fire to excel in life against all odds.'
28. Ademola Odebode
Ademola Odebode, 26, is a Co-founder of NerdBevy Limited, an information technology company. His passion: 'NerdBevy is focused on the challenges we all face in our environment. We carefully study the aspects that people have difficulties with and we proffer solutions to them.'
29. Ayoola Ajebeku
Ayoola Ajebeku, the 25-year-old Co-founder/Chief Technology Officer of Nearest Locator, a mobile application. His passion 'My interest in information technology started when I was in secondary school, watching documentaries on television about how technology was being used to create amazing things in Japan. I began telling my friends that I would become a technologist.'
30. Esther Nwaozo- Keshi
Esther Nwaozo-Keshi, 24, is the CEO of L'akesh Designs, a fashion designing outfit which deals mostly on beads and clothing accesories. Her passion: 'I have always been excited about creativity and making new things with my hands. Therefore, while waiting for university admission, i got into bead-making.'