Employment
Important to Create a Right Resume Format for Job Opportunities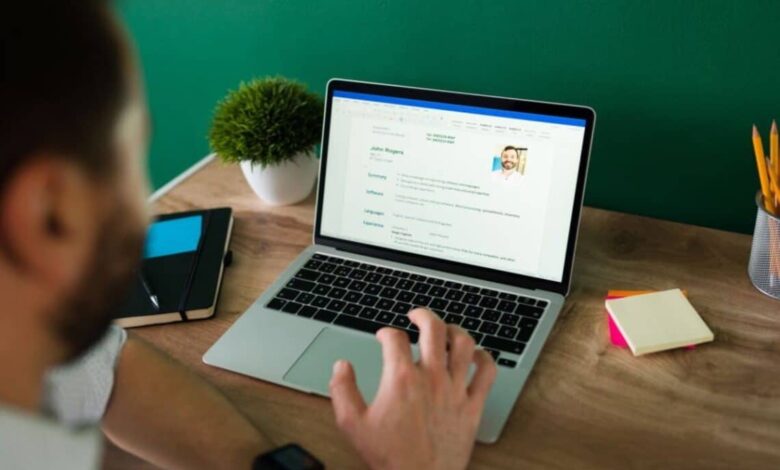 How do you use the right resume format for job opportunities? First, you must list down all of your credentials. After you have listed down all of your credentials, you should review sample resumes to make your own. Then, study the job description closely and prioritize your skills based on the requirements listed in the job description. In other words, you need to create a resume that shows that you possess the skills needed for the job.
Combination Resume
A combination resume highlights the skills, knowledge, and experience of a candidate for a specific role. The first half of a combination resume should include a professional summary that summarizes relevant skills, training, and educational experiences. The next half of a combination resume should focus on the job-related skills that a candidate has acquired. This section can be shaped based on the job seeker's professional goals.
This combination resume format showcases a worker's work history in reverse-chronological order. It is an excellent choice for mid-level candidates with relevant skills. While a chronological resume showcases recent employment, a combination resume displays past work history and demonstrates skills gained during early career stages. This format also enables applicants to link their previous experiences to their professional experiences. Moreover, a combination resume allows a candidate to emphasize relevant skills from their early career while avoiding the repetition of past work experiences.
Reverse-Chronological Resume
If you're seeking a new career, using the reverse-chronological resume format is a great way to stand out amongst the competition. Employers can quickly scan your resume to see how long you've been employed in the same company and what you've done. The reverse-chronological format can also include a one-sentence description of each job title you've held, as well as specific numbers that highlight your successes and accomplishments.
The chronological resume format works well for job changers and experienced professionals with a steady career path within one industry. It's also a flexible format that is useful for recent graduates. You can also include the education section at the beginning of your resume since recruiters will be most interested in your achievements and job titles. Recruiters look for these traits when reading a resume, so make sure to include them in yours.
Non-Traditional Resume
When applying for a new job, using a non-traditional resume format can give you a leg up on your competition. A creative resume shows employers your versatility, while a traditional one portrays your conservative style. The type of resume you choose should be dependent on the position you are applying for and the company you are applying to. Listed below are three reasons to use non-traditional resume formats for job opportunities.
A functional resume emphasizes skills that you have developed over the course of your work history. This format is particularly suitable for people with gaps in their work history, as recruiters may be inclined to skip straight to their job history. However, if you have been in the same position for a long time, the employer may not know who you are. Using a functional resume can also help you highlight growth and development over a short period of time.
Combination Resume With Reverse-Chronological Resume
To increase your job-search success, consider creating a combination resume. It helps highlight your top skills and qualifications while also giving the hiring manager a clear idea of your employment history. While this format is not the most popular, most job-seekers prefer it due to its, simplicity, and ease of creation. This type of resume is particularly useful if you've worked in more than one industry, or have a number of relevant skills, which are difficult to explain through a traditional chronological resume.
A combination resume lists your work history in reverse-chronological order, with the most recent job listed first. It also features three to five bullet points that highlight your greatest professional achievements and responsibilities. The education section lists your highest academic credential, where you studied it, and any related certifications. You can also list any advanced training or certifications you may have earned.
Hybrid Resume
If you have been applying for several jobs but have not yet secured a job offer, you should try using the hybrid resume format. This format blends the advantages of both chronological and functional resume styles. It helps you highlight your best achievements while avoiding the negative associations between chronological and functional resume styles. This format helps you highlight your educational projects and internships while showcasing your relevant work experiences.
While chronological resumes emphasize your work experience and provide a reverse-chronological employment section, they often leave out gaps in employment history. These gaps can appear unreliable to an employer. By contrast, the hybrid format focuses on your skills, which makes your employment gaps less apparent. In this way, you can present your best attributes and still attract the employer's attention. However, when writing a resume, make sure not to go overboard with details, as this will make you look unprofessional and unrealistic.