Biz
E Money Celebrates Birthday of His Son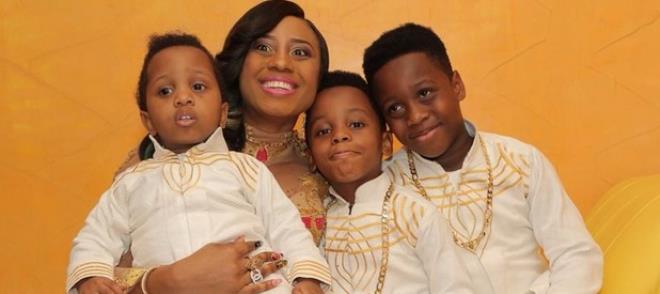 5 Star Music CEO, E Money is celebrating his son Chukwuebuka, who turned 3 years old.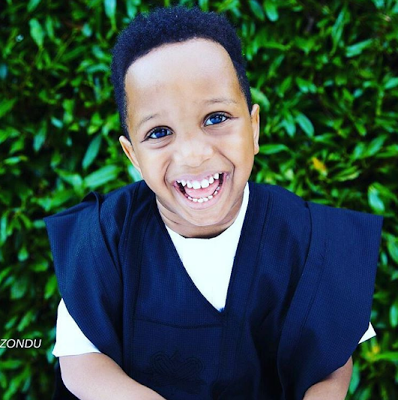 Sharing photos of the boy, E Money wrote:
"Wow, you're growing up so quickly. You're already 3 years old today my son chukwuebuka ! It just seems like yesterday you were 3 days old. Happy 3rd birthday! For he will command his angels concerning you to guard you in all your ways; Amen."
E-Money is no doubt a billionaire as he has made a lot of money in real estate and in the oil and gas sectore. Emeka Okonkwo, as he is known, is arguably one of the wealthiest young men in Nigeria and his record label investment is also one of the richest today.
Narrating her love story, Juliet Okonkwo said she met E-Money in a video shoot by Julius Agwu in 2003. She said they started as friends before they started dating. Four years later they were married. According to E-Money he met Juliet when he was struggling to make money. "I was looking for a God-fearing lady who wasn't excessively concerned with material possessions and who I could plan with a future with. Fortunately, I found those qualities in her" explained E-Money on why he chose Juliet as his wife.
"When we started dating, my friends were surprised that I sidestepped all the rich guys in Lekki, where I was resident for a man who lived in Ajegunle but I was not bothered. I looked forward to getting a good job upon my graduation from the university. He didn't even have enough money to take us back to Lagos after our traditional marriage" Juliet said. "KCee was the one who lent me N20,000. I used it to pay our fare in Lagos" further added E-Money.