The first runner up at the 2010 Mr Nigeria contest, Alexx Ekubo who is a Nigerian model and actor and best known for winning the Best Actor in a Supporting Role award at the 2013 Best of Nollywood Awards for his role in the Weekend Getaway. Today, we look at all the beautiful women that he has charmed and wooed with his irresistible good looks.
Here is a list of beautiful and endowed women that the handsome model and actor, Alexx Ekubo has dated:
Ebube Nwagbo
It was alleged that the handsome model and actor was dating the Nigerian actress, Ebube Nwagbo. They were both asked who their celebrity crushes were and they both mentioned each other's names. How sweet! What does it profit a fine man and woman to remain single? They make a fashionable couple together.
Yvonne Nelson
It was also alleged that the Nigerian actor and model had a secret affair with the beautiful Ghanaian actress and model, Yvonne Nelson. They kept posting series of pictures of them together on their social media and the fans knew that the fling was over when they stopped posting pictures of each other. Alexx was asked in a interview about his relationship with Yvonne and this is what he said: "Yes, there is something going on between us. We are colleagues. That's something right?".
Yemi Alade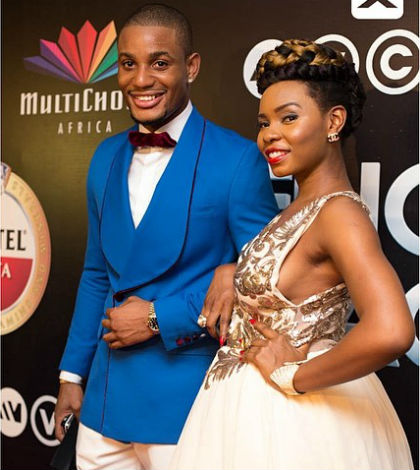 It was also alleged that the "King of Queens" had a secret romantic relationship with the fair-skinned Nigerian actor and model, Alexx Ekubo. Alexx Ekubo played the role of "Johnny the Lover boy" in Yemi's music video of her single titled "Johnny". She was asked what her current relationship with Alexx Ekubo is and this is what she had to say; "Alexx is a very cool and lovable guy. He so cute and amazing, I believe that's why people actually think we dating". The two would make a great couple.
Comments
comments