Conserveria Africana Limited, Nigeria is a fast growing, well established FMCG food company located at Ota. We are a multinational FMCG company, makers of popular brands like Jago Instant Full Cream Milk Powder, Jago Sweetened Condensed Filled Milk,  and Gino brands of Tin Tomato, Baked Beans, Sweet corn, Marrow fat peas, Curry, Matches, Mayonnaise, etc.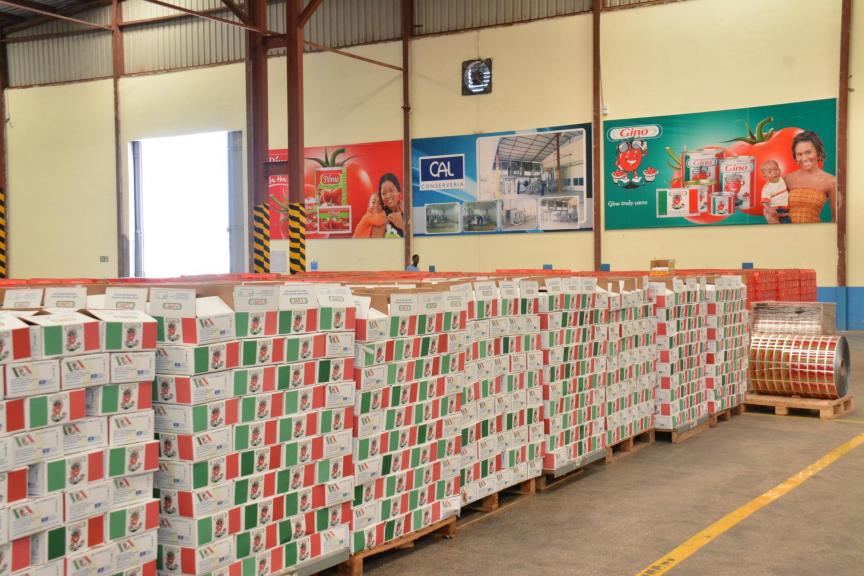 Conserveria Africana Limited seeks suitable candidates for employment as part of its business expansion project in the capacity below:
Job Title: Production Supervisor
Location: Ota
Job Objectives
Ensure control of materials in process
Ensure proper machine operation
Ensure proper supervision of operators and packers.
Responsibilities
Receive job order for the day's operation process from the Production Coordinator.
Ensure that the appropriate requisitions viz rolls of laminate, empty cartons, transparent adhesive tapes, e.t.c. are made and received.
Ensure machine parameters are calibrated weekly and set for quality production.
Ensure that machine faults are rectified immediately by liaising with the Maintenance Supervisor so as to minimize production down-time.
Ensure raw materials (viz laminates, cartons, e.t.c.) loses are minimized and do not exceed 0.5% in each case.
Ensure production of high quality product without defect at all times.
Ensure all production safety control measures are effective and report non-functional control measures to the Production Coordinator.
Ensure all production personnel comply with the company general rules and GMP.
Ensure strict adherence to the Standard Operating Procedures for all production processes.
Ensure accurate stacking and dispatch of finished goods to Finished Goods/Stores department.
Update the necessary production records.
Maintain good hygiene for all work areas at all time.
JOB REQUIREMENTS
MIN REQUIRED EXPERIENCE:
3 year(s)
MIN QUALIFICATION:
Diploma/OND/NCE
DESIRED COURSES:
Not Specified
OTHER REQUIREMENTS:
Qualifications
OND/HND in Food Technology.
3-5 years working experience in a bouillion cube packaging company.
Remuneration
Salary is competitive and it is in line with industry standard.
Apply by clicking here: http://bit.ly/1KrKqaO
Comments
comments