Social Entrepreneurship Programme 2016. Miller Center, sponsored by GE's healthymagination commitment, seeks to help social entrepreneurs dedicated to the health of moms and children in sub-Saharan Africa.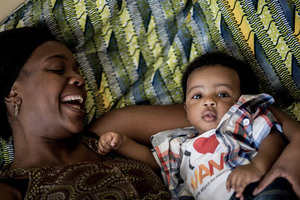 In sub-Saharan Africa, far too many mothers and children needlessly die from complications during pregnancy and childbirth. Are you an entrepreneur providing health care products and services to mothers and children? This program is to help you and your organization, so that you can positively impact even more lives. You can also join in to receive custom business development training and individualized mentoring from proven Silicon Valley executives and GE health care experts.
Who Should Apply
You are a leader of for-profit, non-profit, or hybrid enterprise
Your organization is operational
You want to grow your impact
You are creating solutions for maternal and child health care in sub-Saharan Africa
Some of the benefits of this program are as follows.
Accelerate Your Business:
Understand the business skills health care enterprises need to keep going and growing
Receive weekly, in-depth mentoring from Silicon Valley executives
Receive specialized support from senior-level GE experts
Build a stronger business plan
Prepare a financial plan for growth
Attain operational excellence
Benefit Your Community:
Reduce the number of preventable deaths of pregnant women and babies
Improve affordability, quality and efficiency of health care through the use of GE Products, like vital sign monitors and infant warmers
Provide access to surgical care in regions that need it most
To Apply for Miller Center Social Entrepreneurship Program, click here: http://bit.ly/1NWXfM8
Comments
comments